Carol
1h 58m
Drama | Romance (Love)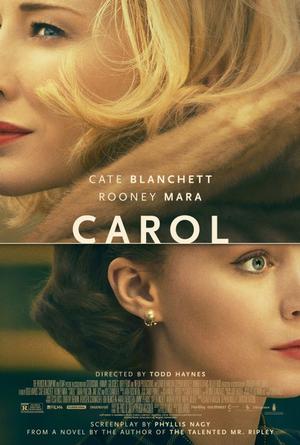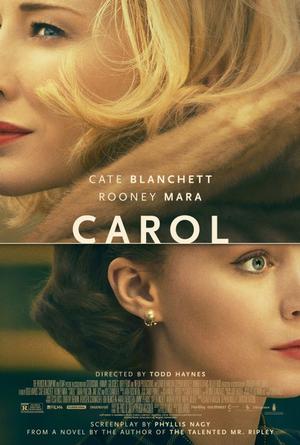 About
In an adaptation of Patricia Highsmith's seminal novel The Price of Salt, CAROL follows two women from very different backgrounds who find themselves in an unexpected love affair in 1950s New York. As conventional norms of the time challenge their undeniable attraction, an honest story emerges to reveal the resilience of the heart in the face of change. A young woman in her 20s, Therese Belivet (Rooney Mara), is a clerk working in a Manhattan department store and dreaming of a more fulfilling life when she meets Carol (Cate Blanchett), an alluring woman trapped in a loveless, convenient marriage. As an immediate connection sparks between them, the innocence of their first encounter dims and their connection deepens. While Carol breaks free from the confines of marriage, her husband (Kyle Chandler) begins to question her competence as a mother as her involvement with Therese and close relationship with her best friend Abby (Sarah Paulson) come to light.
Cast
Rooney Mara, Cate Blanchett, Kyle Chandler
Rating
---
---
Reviews
"It is a creamily sensuous, richly observed piece of work, handsomely detailed and furnished: the clothes, the hair, the automobiles, the train carriages, the record players, the lipstick and the cigarettes are all superbly presented. The combination of all this is intoxicating in itself."


- The Guardian

"Even high expectations don't quite prepare you for the startling impact of Carol, an exquisitely drawn, deeply felt love story that teases out every shadow and nuance of its characters' inner lives with supreme intelligence, breathtaking poise and filmmaking craft of the most sophisticated yet accessible order."


- Variety

"Blanchett makes an indelible impression as a woman who, through breeding, intense personal cultivation and social expectations, has brilliantly mastered the skill of navigating through life."


- The Hollywood Reporter
---
Awards
Cannes Film Festival
AACTA Int'l Awards
Chicago Int'l Film Festival
Ghent International Film Festival
Palm Springs Int'l Film Festival
Santa Barbara Int'l Film Festival
Satellite Awards
Sant Jordi Awards
International Online Cinema Awards
Film Independent Spirit Awards
Chlotrudis Awards
Capri
and more...