Call Jane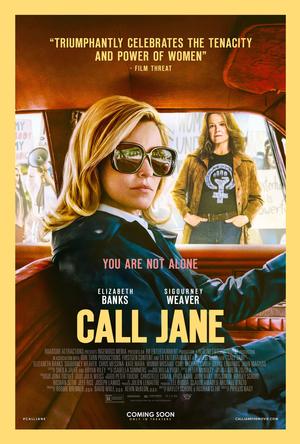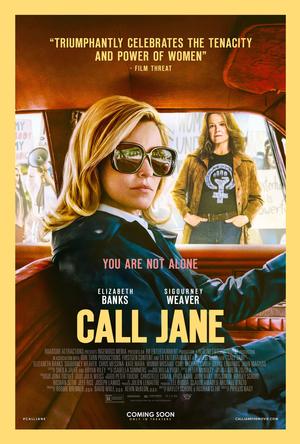 About
A SPECIAL SCREENING BENEFITTING
HOOSIER ABORTION FUND
in partnership with Hoosier Jews for Choice

Chicago, 1968. As the city and the nation are poised on the brink of political upheaval, suburban housewife Joy (Elizabeth Banks) leads an ordinary life with her husband and daughter. When Joy's pregnancy leads to a life-threatening heart condition, she must navigate an all-male medical establishment unwilling to terminate her pregnancy in order to save her life. Her journey for a solution leads her to Virginia (Sigourney Weaver), an independent visionary fiercely committed to women's health, and Gwen (Wunmi Mosaku), an activist who dreams of a day when all women will have access to abortion, regardless of their ability to pay. Joy is so inspired by their work, she decides to join forces with them, putting every aspect of her life on the line.
Cast
Elizabeth Banks, Sigourney Weaver, Chris Messina
Rating
---
---
Reviews
"At its richest and most riveting, when it's seizing your breath or making you laugh or opening your eyes, CALL JANE is about what it takes to come to that realization about true liberation, and what it means to see it through."


- TheWrap

"We know the achievements and victories of the era Nagy depicts, and yet, because she and her fine cast bring the story to such vivid, immediate life, the final moments of CALL JANE are powerful with unanticipated joy."


- The Hollywood Reporter

"Director Phyllis Nagy has crafted a subdued but affecting portrait of that time, strengthened by deft performances from Elizabeth Banks as a sheltered suburban mother whose eyes are opened and Sigourney Weaver as the leader of an underground abortion-facilitation service."


- Screen Daily
---
Festivals
Berlin Int'l Film Festival
Seattle Int'l Film Festival
Melbourne Int'l Film Festival
Beijing Int'l Film Festival
Hamptons Int'l Film Festival