Decision to Leave
2h 19m
Crime | Drama | Mystery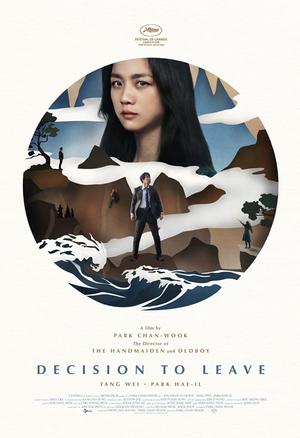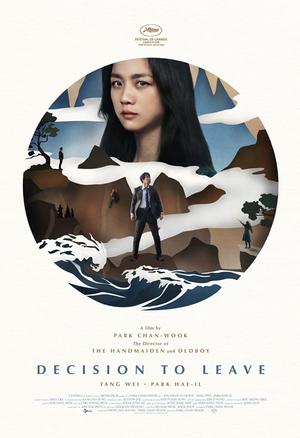 About
Winner of Cannes Best Director in 2022, Park Chan-wook ("Oldboy," "The Handmaiden") returns with a seductive romantic thriller that takes his renowned stylistic flair to dizzying new heights. When detective Hae-joon (Park Hae-il) arrives at a murder scene, he begins to suspect the dead man's wife Seo-rae (Tang Wei) may know more than she initially lets on. But as he digs deeper into the investigation, Hae-joon finds himself trapped in a web of deception and desire, proving that the darkest mysteries lurk inside the human heart.
Cast
Tang Wei, Park Hae-il, Go Kyung-Pyo
Rating
---
---
Reviews
"Crafted with unforced humor, ravishing visuals and commanding maturity, DECISION TO LEAVE intoxicates with its potent brew of love, emotional manipulation — or is it? —and obsession."


- The Hollywood Reporter

"Park's funny, playful, and increasingly poignant crime thriller is less interested in what Hae-joon (Park Hae-il) knows about his suspect than in how he feels about her"


- IndieWire

"DECISION TO LEAVE is ultimately a seductive romance, one made all the more fascinating by the boundaries the characters tread but never dare cross. Stories of longing are so tantalizing because they hang in that gray space of potential. The build-up is often more gratifying than the release, and Park wrings it for all its worth."


- The Playlist
---
Awards
Cannes Film Festival
Valladolid Int'l Film Festival
Buil Film Awards
Chunsa Film Art Awards
---
Festivals
Toronto Int'l Film Festival
Neuchâtel Int'l Fantastic Film Festival
Karlovy Vary Int'l Film Festival
New Horizons Int'l Film Festival
Rio de Janeiro Int'l Film Festival
Philadelphia Int'l Film Festival
Stockholm Int'l Film Festival
Ljubljana Int'l Film Festival
Asian Film Festival Barcelona
Bergen Int'l Film Festival
Vienna Int'l Film Festival
Byron Bay Int'l Film Festival
and more...