THURSDAY, MARCH 23 AT 6:45PM
JOHN WICK: CHAPTER 4 Special Sneak Preview & Advance Tickets!
This film is The Wickiverse at its most ambitious, goofy and thrilling! Keanu Reeves and director Chad Stahelski have outdone themselves with this fourth installment.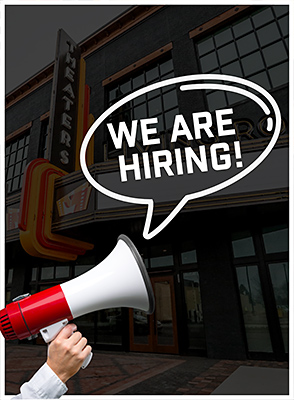 JOIN OUR TEAM
We're Now Hiring Kitchen Staff & Bartenders!
Do you like movies? Does being part of a team excite you? Look no further! We are hiring Concessions, Bartenders, and other front of house and kitchen positions.
Select Your Theater: